How To Reduce Plastic at Home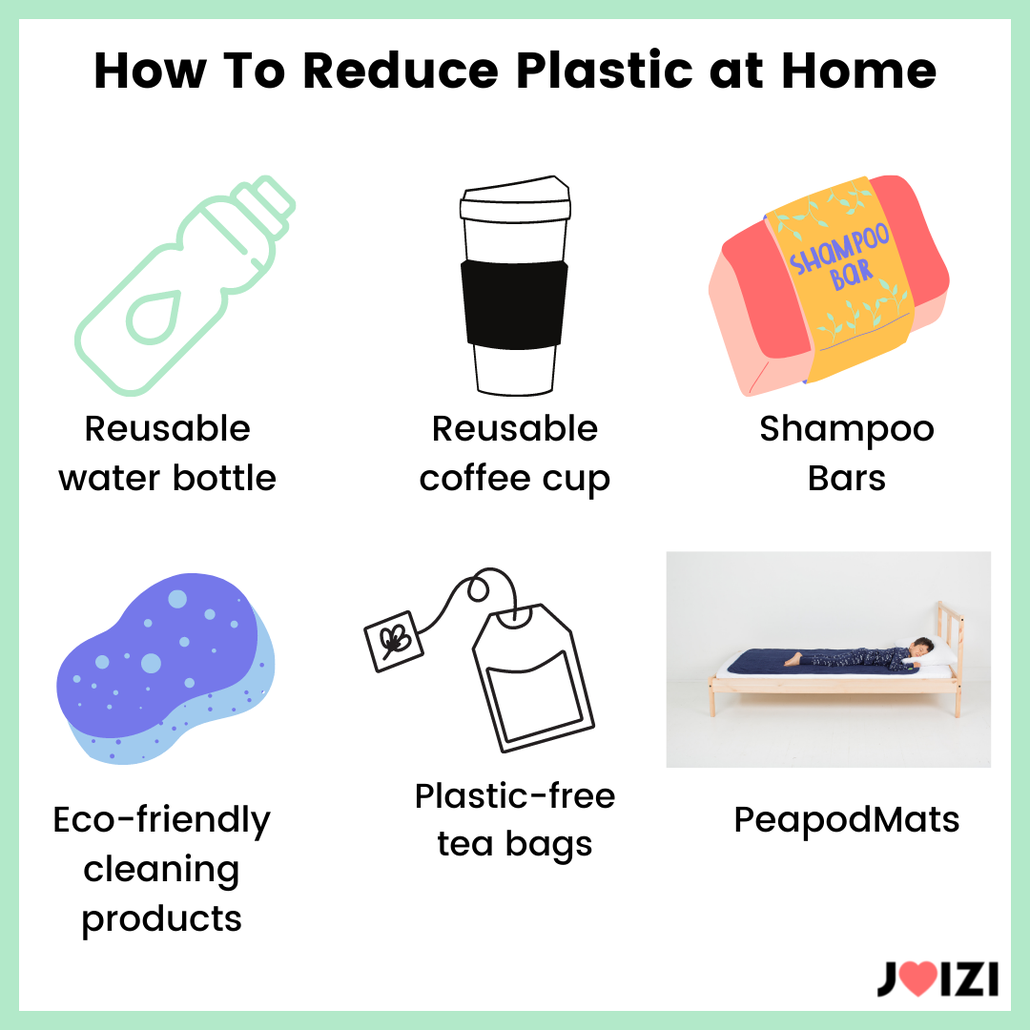 1. Swap plastic bottles for a reusable bottle. You can download an app that shows free refill locations within the UK: www.refill.org.uk 💧
2. Get a reusable coffee cup. According to Greenpeace, 2.5 billion coffee cups are thrown away every year in the UK. ☕
3. Swap shampoo bottles for hair shampoo bars. Boots has a great selection. 🧼
4. Use eco-sponges. They're available in a great variety for a bath, washing dishes, cars, etc. Peace with the wild has a great selection at affordable prices. 🧽
5. Laundry strips. There's nothing worse than carrying a huge washing powder box and finding it all getting soggy under the sink a few days later. TruEarth has subscriptions for everyone. 🧺
6. Swap plastic wraps for Beeswax wraps. Beeswax Wraps offers a huge variety of cute designs. You can use them again and again! They're also better at keeping your food fresh for longer!🐝
7. Use plastic-free tea bags. Everyone will find their favourite at Holland & Barrett!
8. Bring your own bag during grocery shopping and choose food with less packaging. Picking individual apples rather than a pack of 6 wrapped in plastic is a small step in the right direction!👍
9. Swap disposable bed pads for PeapodMats! PeapodMats were designed to be as green as possible. For this reason, the bottom layer is coated with TPU which is a green alternative to PVC (vinyl) plastic. It is also breathable but leak-proof at the same time. Just what you need!
PeapodMats - chosen for you
CHECK OUT OUR MOST POPULAR CONTENT
Use left/right arrows to navigate the slideshow or swipe left/right if using a mobile device