How to help a boy with bedwetting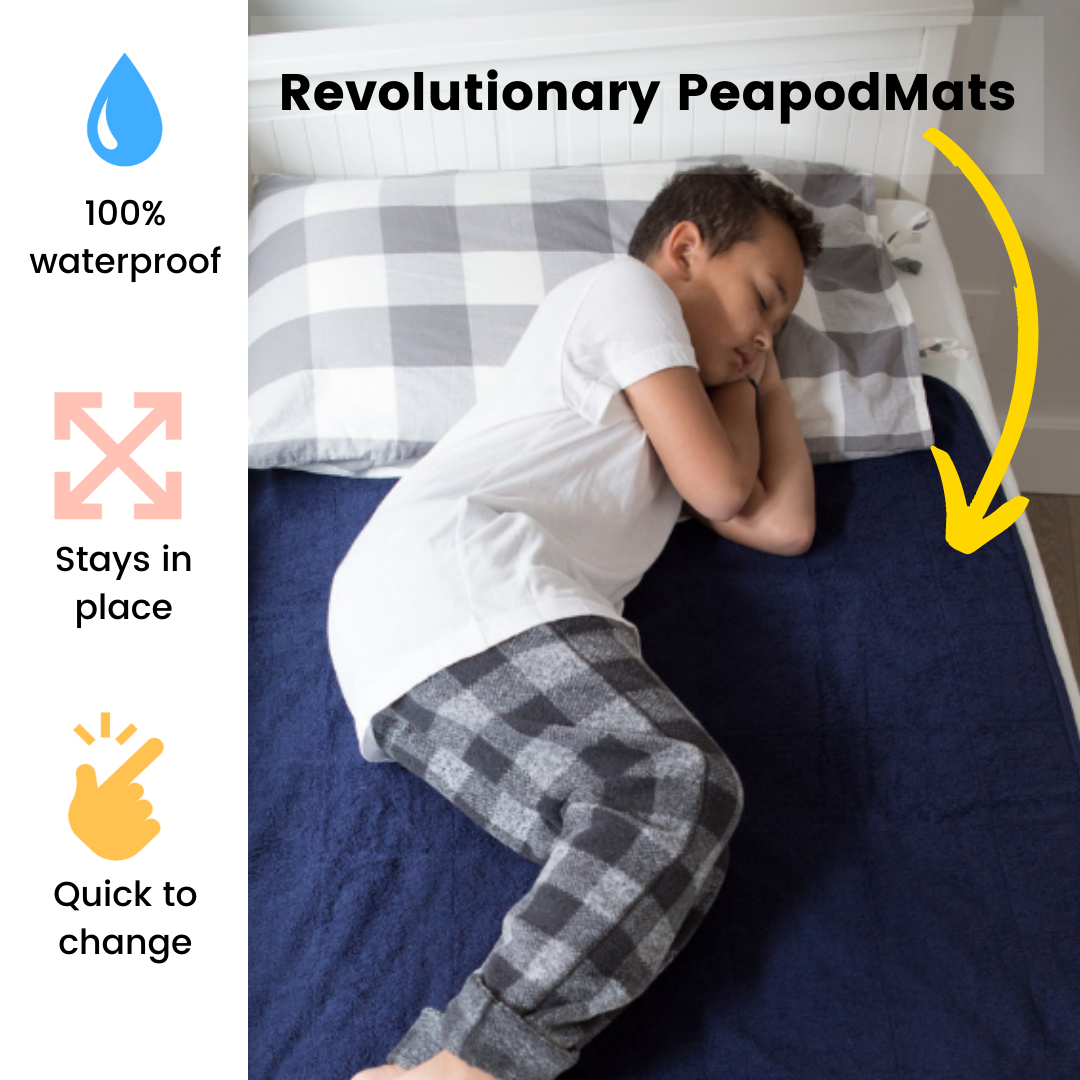 Bedwetting can be a tough experience for kids. Did you know that boys are more prone to bedwetting than girls? Bedwetting can lead to feelings of shame, frustration, and a loss of confidence. But don't worry, here are some tips to help with bedwetting:
1. Show support. Let your son know that bedwetting is a normal part of growing up and that you're in his corner. Encourage him to talk to you about his worries and avoid any blaming or scolding.
2. Set a routine. Create a pre-bed routine that includes a last drink of water an hour before bedtime and using a bathroom before going to bed.
3. Make use of available products.
There are numerous products to assist with bedwetting and it surely can be overwhelming to choose one. While disposable pads may seem like a cost-effective option, they need to be replaced frequently (often requiring 2 or more per night) and do not offer the best protection, as they can shift and do not absorb liquids well. Instead, consider investing in waterproof and reusable bed pads. PeapodMats are a popular choice among parents with children who experience bedwetting, as they rest on top of the bedsheet, reducing the amount of laundry after an accident. These products can make a significant difference in managing bedwetting and increase your child's confidence and security!
4. Promote healthy habits.
Encourage your son to eat well and stay active, as it can help regulate his bladder and improve his overall health. Make sure he's not constipated as it can also cause bedwetting.
5. Limit fluid intake before bed.
Discourage your son from drinking large amounts of liquids before bedtime, as it can cause a full bladder and increase the chances of bedwetting.
6. Be patient.
Overcoming bedwetting takes time, so be patient and supportive of your child's progress.
7. Seek help.
If bedwetting continues, consider talking to your GP or specialist. They can help figure out if there's an underlying medical condition and recommend the right treatment.
Bedwetting is a very common challenge that many kids face, and it's not a reflection of your son's character or abilities. With a little bit of patience, understanding, and the right support, your child can overcome bedwetting and become confident about his bedtime routine.
PeapodMats - chosen for you
CHECK OUT OUR MOST POPULAR CONTENT
Use left/right arrows to navigate the slideshow or swipe left/right if using a mobile device