How to help a girl with bedwetting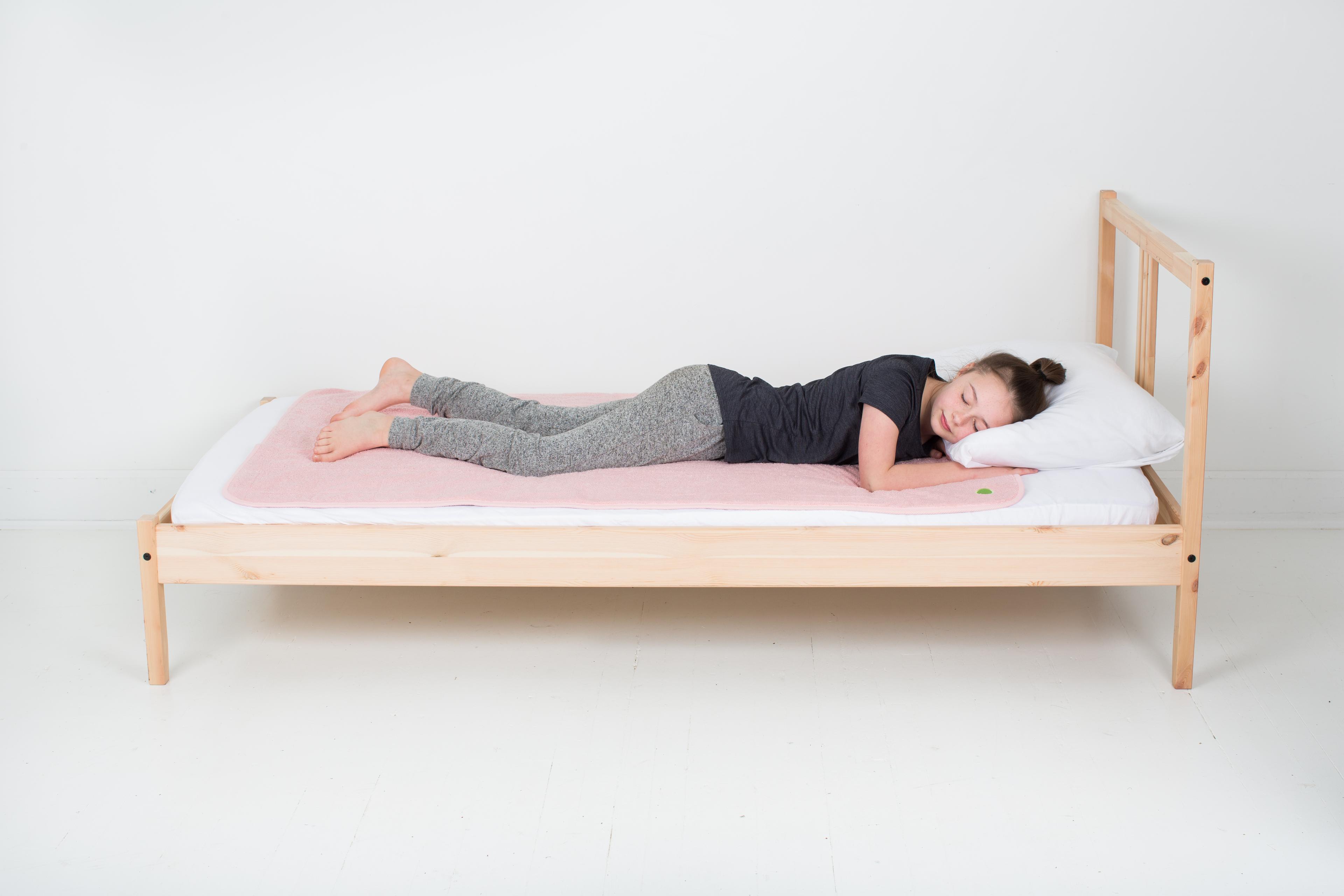 Bedwetting is a problem that affects many children, and it can be tough for girls. It can cause embarrassment and stress, but with a little bit of understanding and support, we can help make it easier for them. Here's what you can do to help:
1. Show empathy. When it comes to bedwetting, the first thing you need to do is be understanding and empathetic. Let your daughter know that it's a common issue, and that she's not alone.
2. Encourage good habits. Encouraging good bedtime habits, like using the bathroom before bed, drinking plenty of water during the day, and avoiding drinks about an hour before bed, can make a big difference.
3. Research bedwetting products.
There are many products available to help with bedwetting and you can quickly get overwhelmed. Disposable pads might seem cheap at first, but you can only use each pad once. Disposable mats don't usually provide the best protection as they move about and don't absorb liquids well. Instead, invest in waterproof and washable bed pads that you can use time after time. PeapodMats are a popular choice amongst parents whose children experience bedwetting! PeapodMats stay on top of the bedsheet, greately reducing the amount of washing after an accident. They will make a world of difference in managing the problem and will give your daughter more confidence and security.
4. Be there for her. Offer support in a non-judgmental way. Let your daughter know that you're there to listen and help in any way you can.
5. Promote communication. Encourage communication with parents, doctors or another trusted adult about her bedwetting. This will help her understand the problem better and find ways to manage it.
6. Be patient. Remember that bedwetting is a medical issue, not something your child can control. So, it's important to be patient and avoid making her feel ashamed or blamed for it.
7. Seek help. If bedwetting persists, consider speaking to your GP. They can help figure out if there's an underlying medical condition and recommend the right treatment.
Bedwetting can be a tough issue for a girl to deal with, but with understanding, support, and the right tools, you can make it manageable. Remember to always be kind, supportive and offer help whenever you can.
PeapodMats - chosen for you
CHECK OUT OUR MOST POPULAR CONTENT
Use left/right arrows to navigate the slideshow or swipe left/right if using a mobile device