How To Create A Potty Training Routine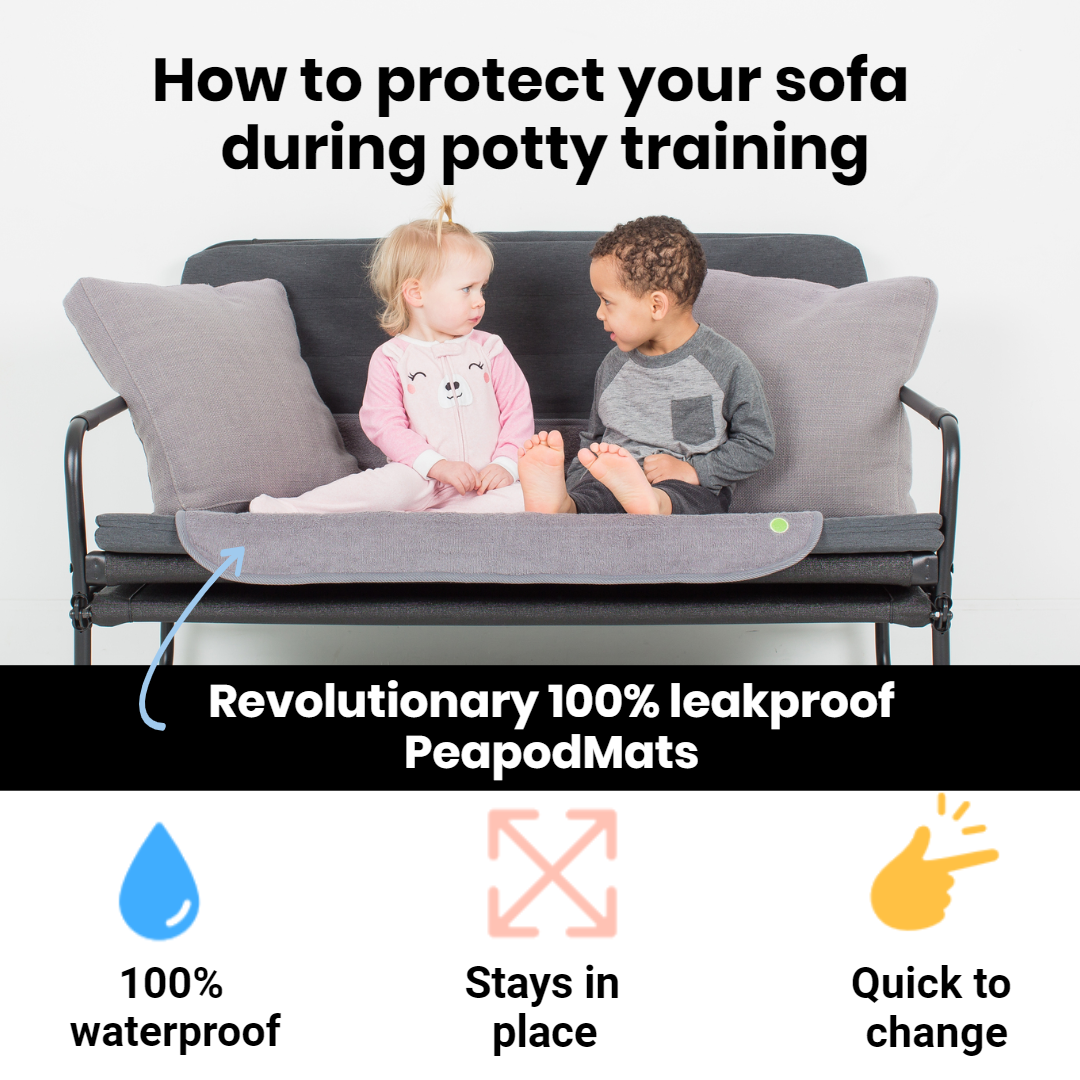 Don't forget to prepare your house too! PeapodMats offer excellent protection for your sofa, bed and carpets during potty training and beyond!

Now that you're prepared and everyone knows what to expect, here's an easy to follow, a step-by-step routine that will help you progress with ease along your potty training journey:
📅 Select a date on the calendar when you both decide you will begin potty training. Place it somewhere you both can see it so you won't forget. Make sure there are no big events around the date and that you'll both have plenty of free time. 

🩲 On the morning of the big day, take the night-time nappy off and put the big underwear on. Make it exciting, it's their graduation! 

⏲ Every 20 minutes take your little one to the potty. Don't ask them if they need to go as children are always too busy to go to the loo! If your child refuses to stay on a potty, try distracting them by reading a book or playing with toys for few minutes. 

🚽 Make sure the potty is always visible and easily accessed by your little one. Having one in the bathroom and another in living room also helps. Your little one is less likely to forget about it if it's right in front of them!

🚗❌ Avoid taking too many, or too long, trips on the big day. Stay near home so you can continue taking your child to the potty every 20 minutes. If you have to take a trip, and you're worried about accidents, you can use a pull-up. But remember to explain to your child that it's only for outside, and don't forget to remove it when you return home. 

⏰ Over the next few days, stretch the breaks between potty trips to 40 minutes, then to 1 hour, and so on. You can use a timer for this if it's easier. This way you will both know when it's potty time!
OUR TOP TIPS:
▶ If you're spending a lot of time washing your sofas, beds or carpets try using PeapodMats to waterproof your home and absorb liquid fast!
▶ If your child is having frequent accidents in less than 20 minutes, over a few days, they might not be ready for potty training just yet. Check out our Signs Your Child is Ready here.
▶ Check out our helpful guide for a more successful start to potty training here!
PeapodMats - chosen for you
CHECK OUT OUR MOST POPULAR CONTENT
Use left/right arrows to navigate the slideshow or swipe left/right if using a mobile device