The Different Types of Mattress Protectors: Which One is Right for You?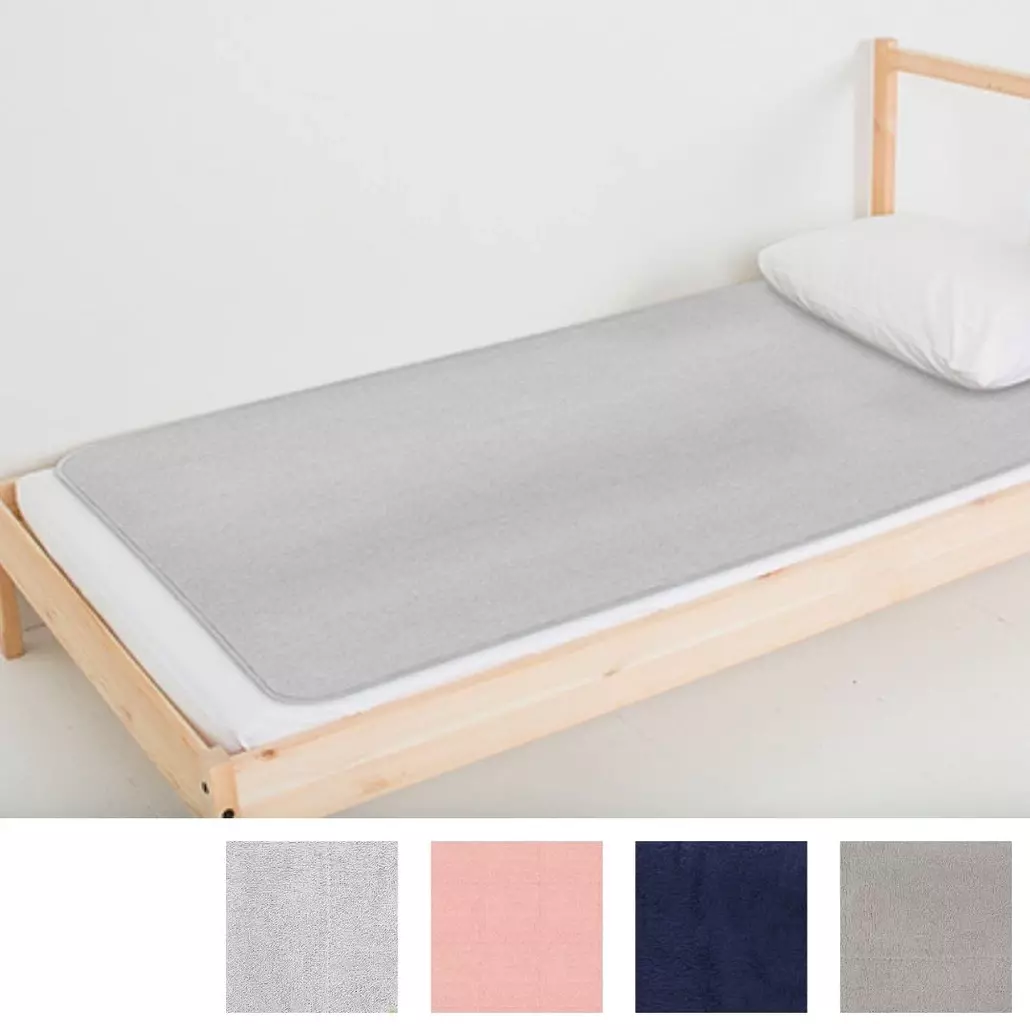 When it comes to keeping your mattress in tip-top condition, there are loads of options on the market. Using a mattress protector is a great way to protect your mattress from spills, stains and other damage, helping it last longer. But with so many choices out there, it can be hard to know what's right for you. Don't worry though, we've got you covered! In this article, we'll explore the different types of mattress protectors and help you figure out which one will suit your needs best.
Fitted Mattress Protectors
Fitted mattress protectors are perhaps the most common type of mattress protector. These protectors are designed to fit snugly over your mattress, similarly to a fitted sheet. They usually have an elastic band around the edges that keeps the protector in place.
One of the biggest advantages of fitted mattress protectors is their ease of use. They are straightforward to put on and take off, making them a convenient choice for regular use. Additionally, fitted protectors are available in a wide range of materials, including cotton, bamboo and polyester.
Encasement Mattress Protectors
Encasement mattress protectors are a more comprehensive option for mattress protection. Unlike fitted protectors, encasement protectors cover the entire mattress, including its sides and bottom. They usually have a zip closure and are designed to create a barrier that prevents from dust mites, bed bugs and other allergens from entering your mattress.
Encasement protectors offer more complete protection against spills and stains. Additionally, they can help to prevent the growth of mould and mildew on your mattress, which can occur if moisture is allowed to seep into the mattress over time.
Waterproof Mattress Protectors
Waterproof mattress protectors are designed specifically to protect your mattress from spills and accidents. These protectors are typically made of materials like vinyl or polyurethane, which are designed to be waterproof.
Waterproof protectors are a great choice for families with young children or pets. They can help prevent your mattress from spills and various accidents, but unfortunately can also cause mould and mildew to appear over time.
PeapodMats
PeapodMats have gained popularity in the UK in recent years. These mats are designed to be placed on top of your bedsheet and offer protection against spills and accidents. PeapodMats offer the easiest and most comfortable mattress protection, with the added bonus of protecting your bedsheet too, as they stay on top of the bedsheet. No straps, flaps no zips! They stay in place all night long, no matter how much you wriggle.
One of the biggest advantages of PeapodMats is their ease of use. They're easy to put on and remove and are PVC-free. Additionally, PeapodMats are made of breathable materials, which helps to prevent overheating and sweating during the night.
So, which type of mattress protector is right for you? Ultimately, the answer will depend on your individual needs and preferences. If you're looking for a basic level of protection against spills and stains, a fitted mattress protector may be sufficient. If you're concerned about allergens or bed bugs, an encasement protector may be a better choice. If you have young children or pets and are concerned about spills and accidents, a waterproof protector or PeapodMat may be the best option.
PeapodMats - chosen for you
CHECK OUT OUR MOST POPULAR CONTENT
Use left/right arrows to navigate the slideshow or swipe left/right if using a mobile device