How to deal with potty training resistance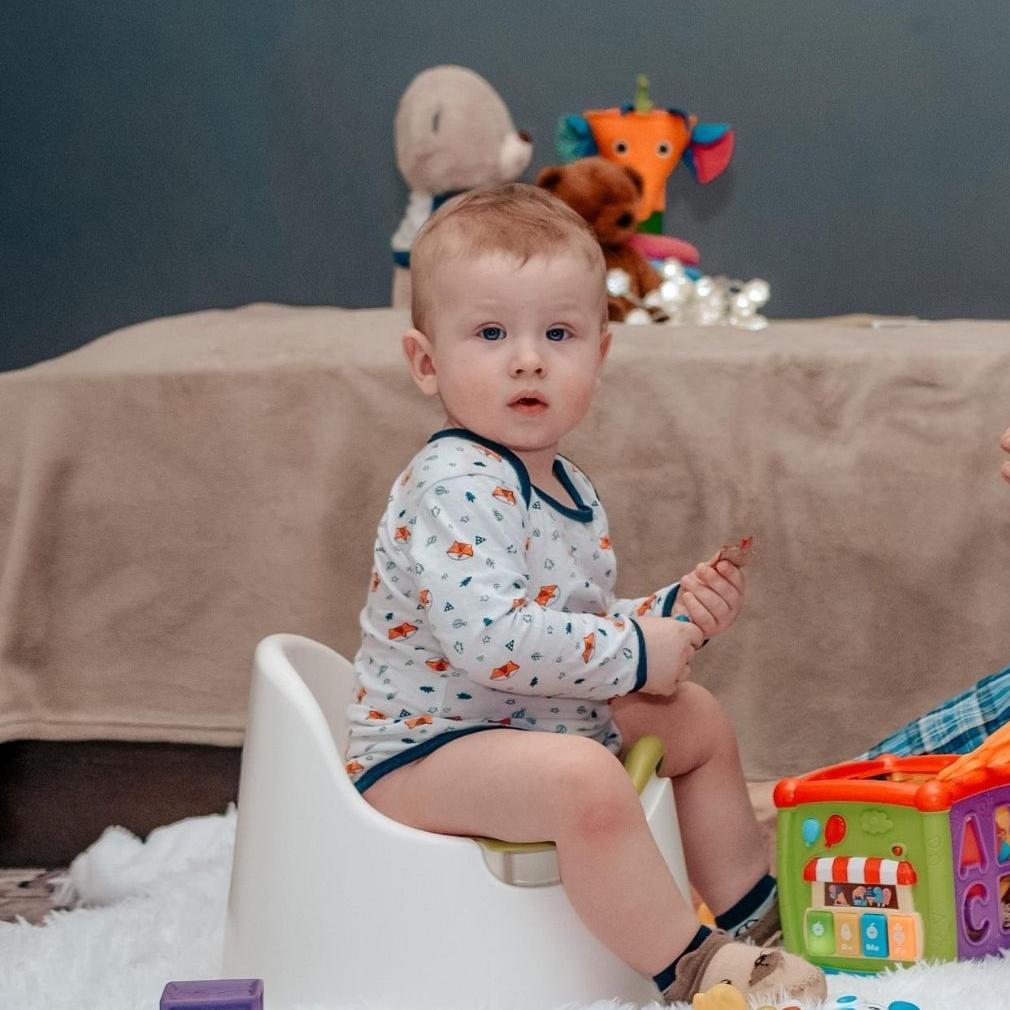 Potty training can be a challenging time for both parents and children, especially when resistance arises. But fear not, you're not alone in this journey! In this article, we'll share some tips that can help you and your child overcome any potty training hurdles and make the process a little easier.
1. Take a step back
If your little one is not showing signs of readiness, it might be time to take a break and wait a little longer. Pushing your child to use the potty when they're not ready can be overwhelming and discouraging. Take a breather and try again in a few weeks or when you see signs that they're more prepared.
2. Make it a fun experience
Potty training doesn't have to be dull or tedious. Try to make the experience engaging and enjoyable for your child. You can read books together about using the potty, sing songs about the subject or even use stickers and rewards charts for successful potty trips. Make it a positive experience and your child may be more likely to participate.
3. Consistency is key!
Establishing a routine - and sticking to it! - can make a big difference in potty training. Encourage your child to use the potty at regular intervals, such as after meals or before bed. Make sure everyone involved in your child's care is using the same language and approach when talking about potty training.
4. Give choices
Giving your child choices can help them feel more involved and in control. Get them involved in choosing the potty or toilet seat or decide which underwear they want to wear that day. This can boost their confidence and give extra motivation to potty train!
5. Practice patience and encouragement
Remember, potty training is a learning process that takes time. Be patient with your child and provide plenty of encouragement and praise, even if they don't always succeed. Avoid punishment or negative reinforcement, as this can create a negative association with using the potty.
6. Offer your child to use the toilet
Some children don't like using a potty and prefer to go straight to the 'big' toilet. This is perfectly fine and if this is the case with your child, try to encourage the use of the toilet. After all, they might be trying to copy you or their older siblings so there's no need to stop them (as they will eventually have to move onto the toilet anyway).
7. Seek professional help
If your child is still resistant to potty training after several attempts, consider seeking professional help. Your GP can help identify any underlying issues and provide guidance on how to proceed.
Potty training often takes time and yes, at times it might seem like you're not getting anywhere with your child... Don't forget that this is very common and you're not alone! Try our tips and remember - every child is different, so approach the process with empathy, kindness and positivity. You got this! 💪
PeapodMats - chosen for you
CHECK OUT OUR MOST POPULAR CONTENT
Use left/right arrows to navigate the slideshow or swipe left/right if using a mobile device