How to clean up after bedwetting accidents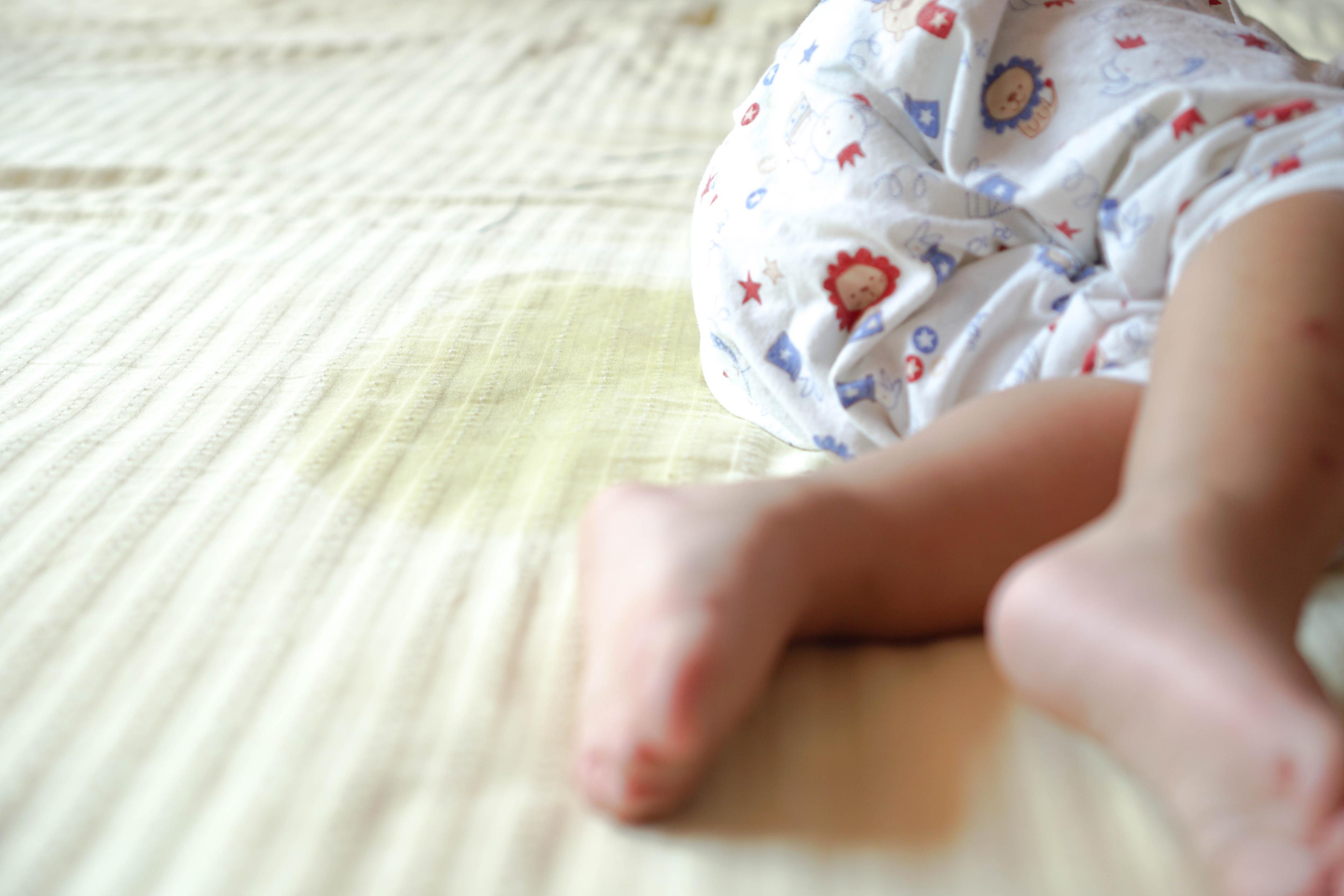 Bedwetting accidents can be a frustrating and embarrassing experience, but please know that you're not alone. Whether you're a child or an adult, it's important to approach the cleaning up after a bedwetting accident with kindness and understanding. Here are some tips to help you clean up effectively and minimize the potential for future accidents.
Step 1: Remove the wet bedding
First things first: remove any wet bedding, including sheets, blankets, and anything else that may have gotten wet. If the bedding is really soiled, it's okay to wash it separately to avoid any lingering odours. Just be sure to wear gloves while handling the soiled bedding, just in case.
Step 2: Soak up the liquid
Now that you removed the wet bedding, it's time to soak up the liquid from the mattress. Grab a clean, absorbent towel or a cloth and gently blot the mattress to remove as much moisture as possible. Be sure to use a white towel/cloth to avoid any potential colour transfer. Avoid scrubbing the mattress as this can spread the moisture, push it more into the mattress and basically make the stain worse.
Step 3: Apply a cleaning solution
Once you've soaked up as much moisture as possible, it's time to apply a cleaning solution. There are many commercial cleaning solutions available that are specifically designed for cleaning up after bedwetting accidents but you can also create your own solution at home! Simply mix equal parts of white vinegar and water and transfer to the spray bottle. Test on a small hidden area of the mattress first. If the test works, apply the cleaning solution to the affected area and allow it to sit for a few minutes.
Step 4: Soak up again
After allowing the cleaning solution to sit for a few minutes, it's time to soak up the mattress again with a clean, dry towel/cloth to remove any excess moisture and cleaning solution. There's no need to rinse your mattress with water. Be sure to use a different cloth than the one used in step 2, to avoid spreading any remaining moisture.
Step 5: Air dry
Finally, let the mattress air dry completely before remaking the bed. This may take several hours or even overnight, so be sure to plan accordingly. To speed up the drying process, you can use a fan or open a window to increase airflow in the room.
Step 6: Baking soda
If you find that your mattress smells of vinegar or urine, spread baking soda evenly on the mattress. Come back in few hours and hoover up. The smell will completely disappear! For best results or more persistent odours, leave soda on your mattress overnight.
Preventing future accidents
While bedwetting accidents can be difficult to prevent, there are a few things you can do to minimize the likelihood of future accidents. These include:
Encouraging regular bathroom breaks before bedtime

Limiting fluid intake before bedtime

Investing in waterproof mattress protectors

Positive reinforcement for dry nights
Cleaning up after a bedwetting accident can be a challenging experience, but by following these steps and taking steps to prevent future accidents, you can help minimize the impact of bedwetting accidents on your daily routine.
PeapodMats - chosen for you
CHECK OUT OUR MOST POPULAR CONTENT
Use left/right arrows to navigate the slideshow or swipe left/right if using a mobile device