First weeks with a newborn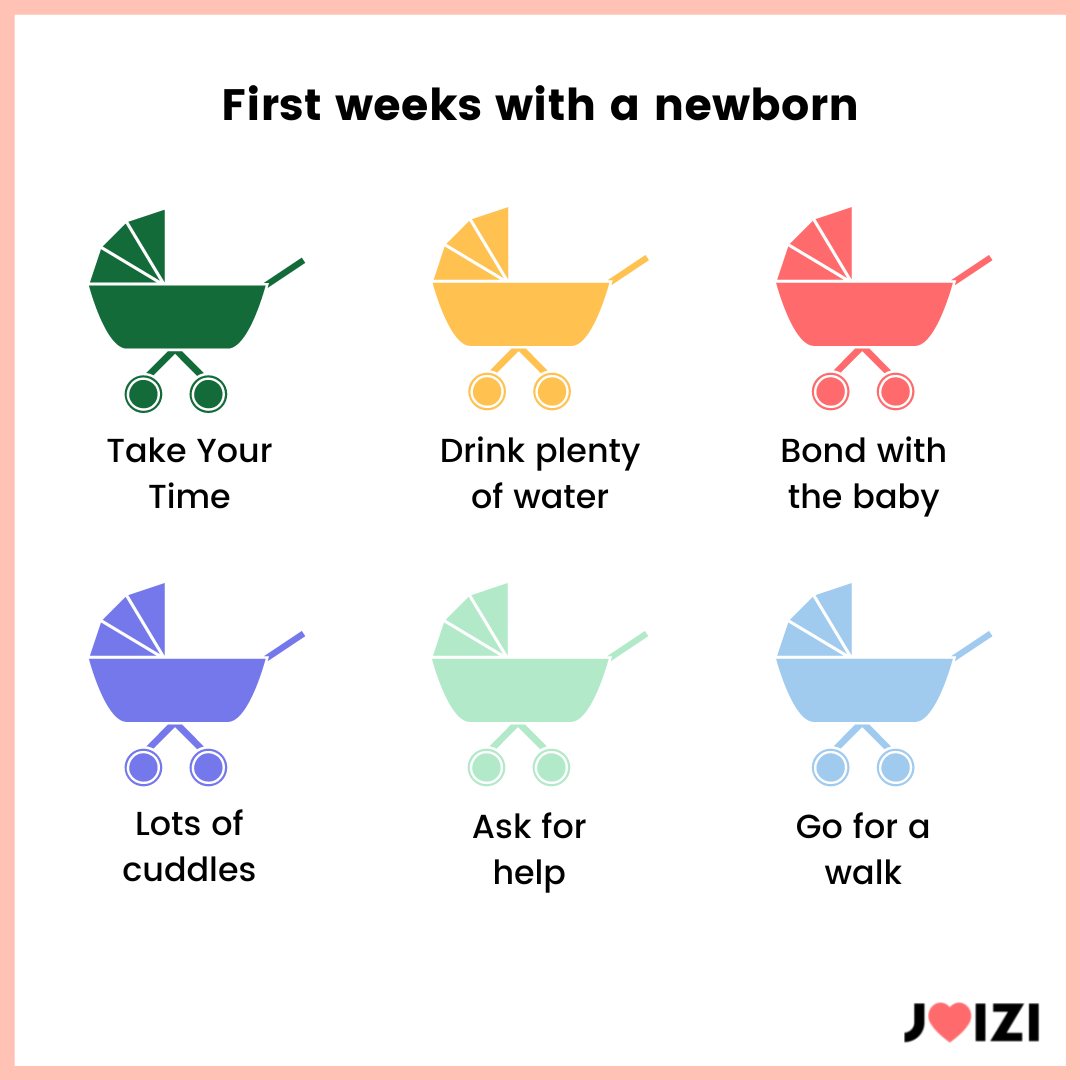 First few weeks with a newborn can be overwhelming. There are lots of emotions and changes, so we decided to share the top tips that helped us survive those first few weeks. Don't forget to share with your expectant mum friends!
Take your time. Tidying up can wait, visitors can wait. Trust your instincts. It's ok to say NO when everyone wants to visit and see the baby. Soon, you will feel well enough to invite people over.
Drink plenty of water. It's easy to dehydrate when looking after a newborn. Keeping a glass of water next to your bed and feeding chair will remind you to drink throughout the day.
Bond with the baby. Get to know each other, talk, sing and let the baby get to know your face. It's the first time they get to see you 🙂
Lots of cuddles. This not only helps with bonding and with your hormones but also helps the baby feel secure.
Ask for help. If you have family and friends who are offering help, take it! Whether it's just to hold your baby so you can have a bath or bring you dinner, don't feel like you need to do it all. There's no shame in accepting help.
Go for a walk. A change of scenery after sitting at home for a few days can do wonders for your mental health. Even if it's just a walk around the block or to the local park. Plus, you'll probably find that due to the motion of the pram, the baby will fall asleep very easily. 
CHECK OUT OUR MOST POPULAR CONTENT
Use left/right arrows to navigate the slideshow or swipe left/right if using a mobile device