Bedwetting and special needs: How to provide support and care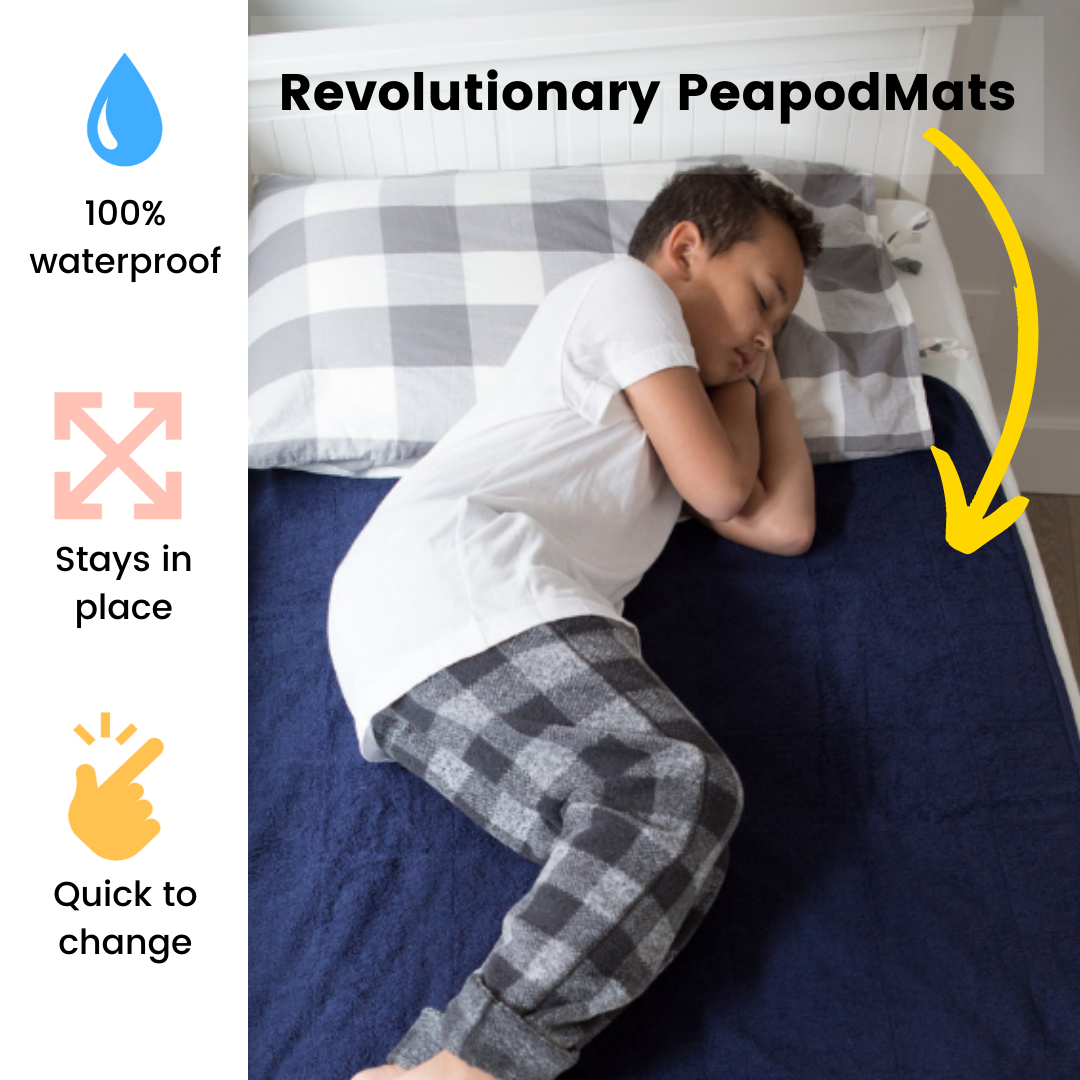 Bedwetting, also known as nocturnal enuresis, is a common condition that can affect individuals of all ages and abilities. However, for people with special needs, such as those with physical, intellectual or developmental disabilities, bedwetting can pose unique challenges. In this blog post, we will explore the ways in which bedwetting can impact individuals with special needs and provide tips on how to provide support and care.
How does bedwetting impact individuals with special needs?
For people with special needs, bedwetting can have a significant impact on their quality of life. It can lead to feelings of embarrassment, shame and social isolation. It can also make it difficult to participate in activities such as sleepovers, camps and other social events. Furthermore, individuals with special needs may face additional challenges, such as difficulty communicating their needs, mobility issues and incontinence-related skin problems.
How to provide support and care for someone with special needs?
Providing support and care for individuals with special needs who experience bedwetting requires a compassionate and understanding approach. Here are some tips to help:
Talk openly and honestly. It's important to talk openly and honestly with the person about bedwetting. Explain that it's a common condition that many people experience and that it's not their fault. Use simple, age-appropriate language and avoid blaming or shaming.

Establish a routine. Establish a routine that includes regular bathroom breaks throughout the day and evening. Encourage them to use the bathroom before bed and limit their fluid intake in the evening. Use a visual schedule or a timer to help them remember when it's time to use the bathroom.

Use incontinence products. Incontinence products, like PeapodMats, can help manage bedwetting and prevent skin irritation. Avoid using disposable bed mats that contain plastic and PVC as they don't stay in place, can cause overheating and aren't absorbent. PeapodMats are also soft and comfortable assuring the best comfort for a person who experiences bedwetting.

Consider bedwetting alarms. Bedwetting alarms can be an effective tool for helping people with special needs recognize when they need to use the bathroom. These alarms sound an alert when wetness is detected, which can help train their bladder to hold urine for longer periods.

Provide emotional support. Bedwetting can be a source of embarrassment and shame for someone with special needs and also their carers. Provide emotional support and reassurance that they are not alone and that bedwetting is a common condition.

Address medical concerns. If bedwetting persists despite these interventions, it's important to address any medical concerns with a GP. There may be underlying medical issues that need to be addressed, such as a urinary tract infection or an anatomical issue.
Bedwetting can be a challenging condition for anyone with special needs, as well as their caregivers. If you have concerns about your loved one's bedwetting, don't hesitate to seek help from a healthcare professional or a specialist in incontinence care.
PeapodMats - chosen for you
CHECK OUT OUR MOST POPULAR CONTENT
Use left/right arrows to navigate the slideshow or swipe left/right if using a mobile device