Bedwetting and self-esteem: Tips for helping your child feel confident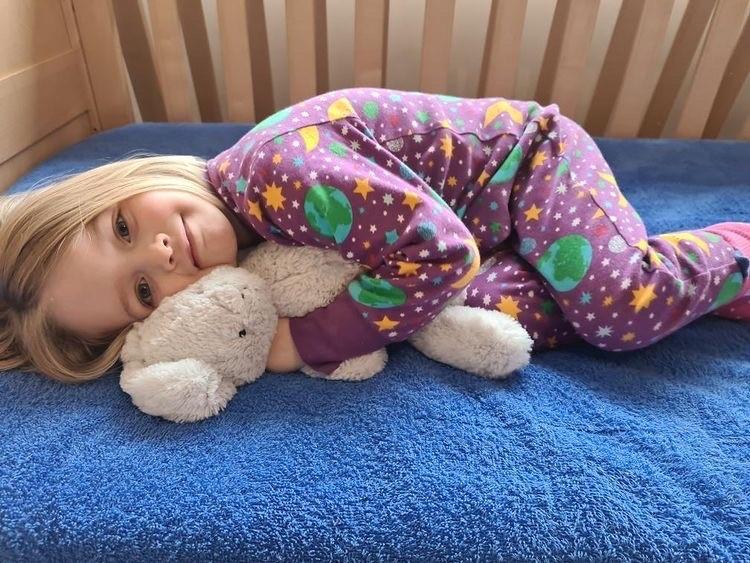 Bedwetting (also known as nocturnal enuresis) is a common condition among children. It can be caused by a number of factors, including developmental delays, genetics, hormonal imbalances and emotional stress. Regardless of the cause, bedwetting can take a toll on your child's self-esteem, as they may feel embarrassed, ashamed or even anxious about their condition. As a parent or caregiver, it's important to support your child and help them feel confident, despite their bedwetting.
So what can you do to help?
1.
Approach the topic of bedwetting with empathy and understanding.
Your child may feel like they're the only one going through this, so it's important to let them know that bedwetting is a common problem that many children experience. You can share stories of other children (or your own from the past!) who have struggled with bedwetting and how they overcame it. This can help your child feel less alone and more optimistic about their situation.
2.
Avoid
shaming or punishing
your child for
bedwetting
.
This can only worsen their self-esteem and lead to more anxiety and stress. Instead, focus on positive reinforcement and encouragement. Praise your child for any progress they make, whether it's going a night without wetting the bed or simply showing resilience in the face of their condition. Let them know that you're proud of them and that you believe in them.
3.
Use waterproof bedding.
This can help your child feel more secure and less worried about accidents. PeapodMats are a great choice: they stay on top of the bedsheet so if your child is old enough, they can bring their wet PeapodMat and pyjamas for washing after an accident. This also gives them a sense of independence, as they don't feel like they add up to your never-ending list of housework.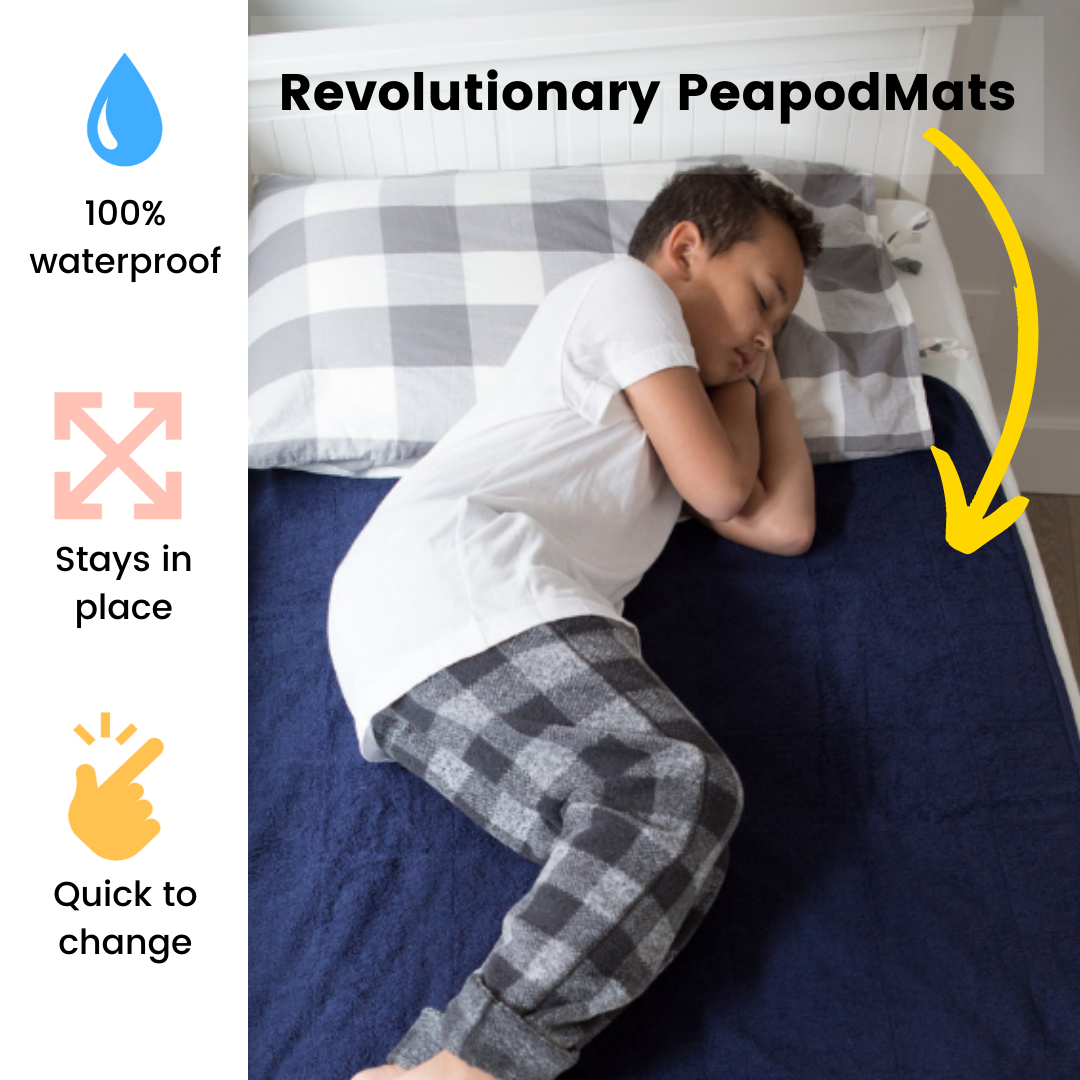 4. Encourage your child to take an active role in managing their bedwetting.
This can include things like setting a regular bedtime routine, limiting fluids before bed or using the bathroom before sleep. They can also prepare their bed for the night by making sure the waterproof protector is on the bed and spare pyjamas are near in case of a bedwetting accident.
5.
Help your child

develop coping strategies for dealing with

bedwetting

.

Consider things like breathing exercises, positive self-talk or visualization exercises. Encourage your child to practice these strategies regularly, so they become second nature.



6. Consider enlisting the help of a healthcare professional.
In some cases, bedwetting may be related to an underlying medical condition that requires treatment. A healthcare professional can also provide additional support and guidance for managing bedwetting.
Remember, the most important thing you can do as a parent or caregiver is to support your child emotionally and help them feel confident, in spite of their bedwetting. By approaching the situation with empathy and positivity, you can help your child feel empowered and capable of overcoming their challenges.
PeapodMats - chosen for you
CHECK OUT OUR MOST POPULAR CONTENT
Use left/right arrows to navigate the slideshow or swipe left/right if using a mobile device