Bedwetting and peer pressure: How to help your child cope with embarrassment and shame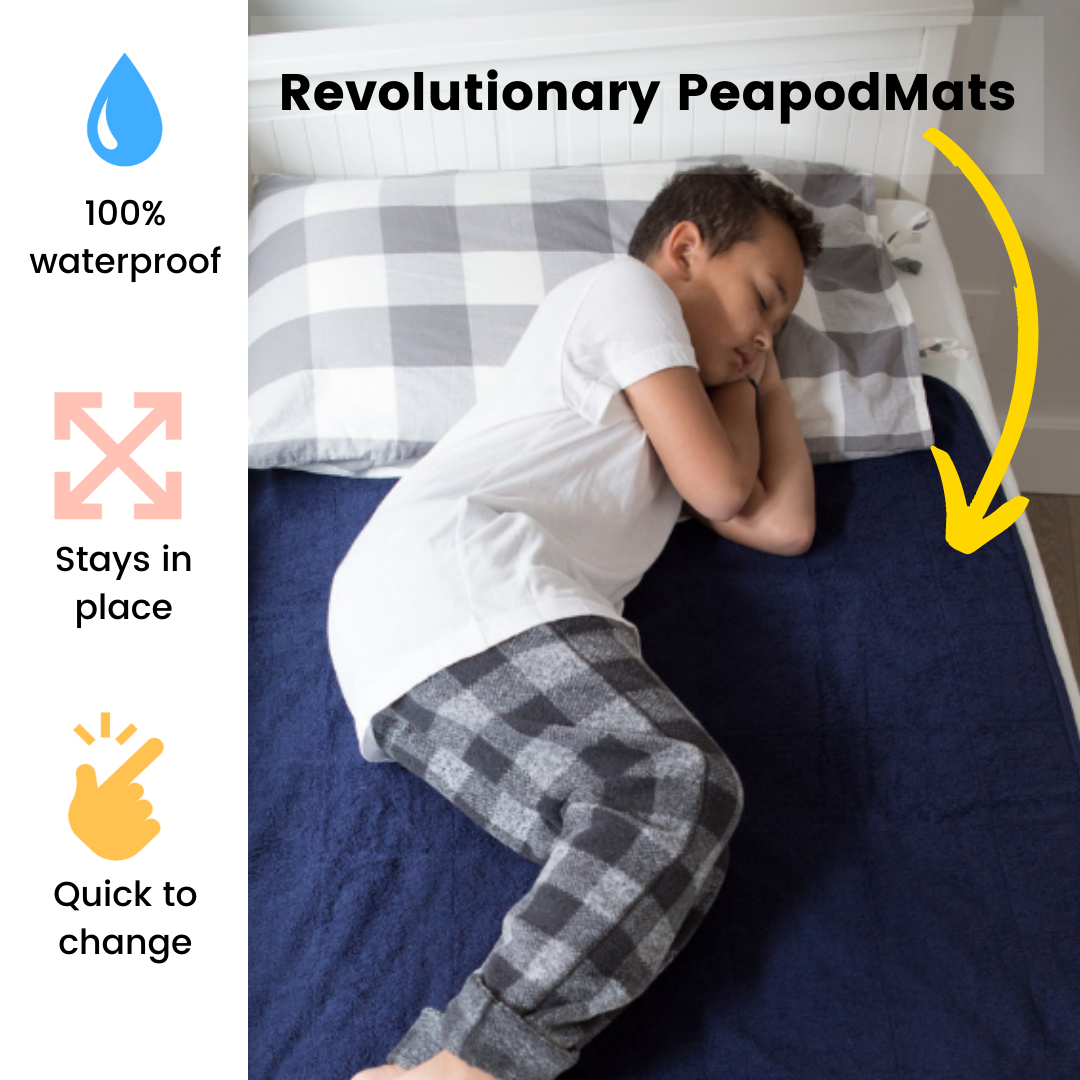 Let's talk about bedwetting and peer pressure. We all know that bedwetting is a common issue among children, but for some, the embarrassment and shame they feel can be made even worse by their peers. As parents, it's important that we support our kids and help them manage these emotions.
Bedwetting affects a lot of children and it's absolutely nothing to be ashamed of. After all, it's not their fault! You need to talk to your child openly and honestly and let them know that you're there for them no matter what. You should also reassure them that bedwetting doesn't define them as a person. They have so many other positive qualities that make them who they are!
Encouraging your child to focus on the positive aspects of their lives, like their hobbies and friendships, can help build their self-esteem and improve their overall well-being. And, of course, being proactive is key! Developing a plan to manage bedwetting, whether it's limiting fluids before bed, using bedwetting alarms and comfortable waterproof bed mats, can give your child a sense of control over the situation.
If your child's bedwetting is causing them significant emotional distress, you might consider seeking professional help. A therapist can provide additional support and tools to help manage their emotions. It's important to remember that kids usually don't talk about wetting the bed, as it seems to be a taboo subject as children get older. The bedwetting nurse told my child on the first visit that on average there are 1-2 children in each class that experience bedwetting. That made my child a lot less lonely!
In the end, you want your children to feel supported, loved and accepted no matter what. With open communication, a focus on the positive and proactive management strategies, you can help your child manage bedwetting and overcome the negative emotions that peer pressure can sometimes bring.
Lina x
PeapodMats - chosen for you
CHECK OUT OUR MOST POPULAR CONTENT
Use left/right arrows to navigate the slideshow or swipe left/right if using a mobile device