Bedwetting and constipation: How they are connected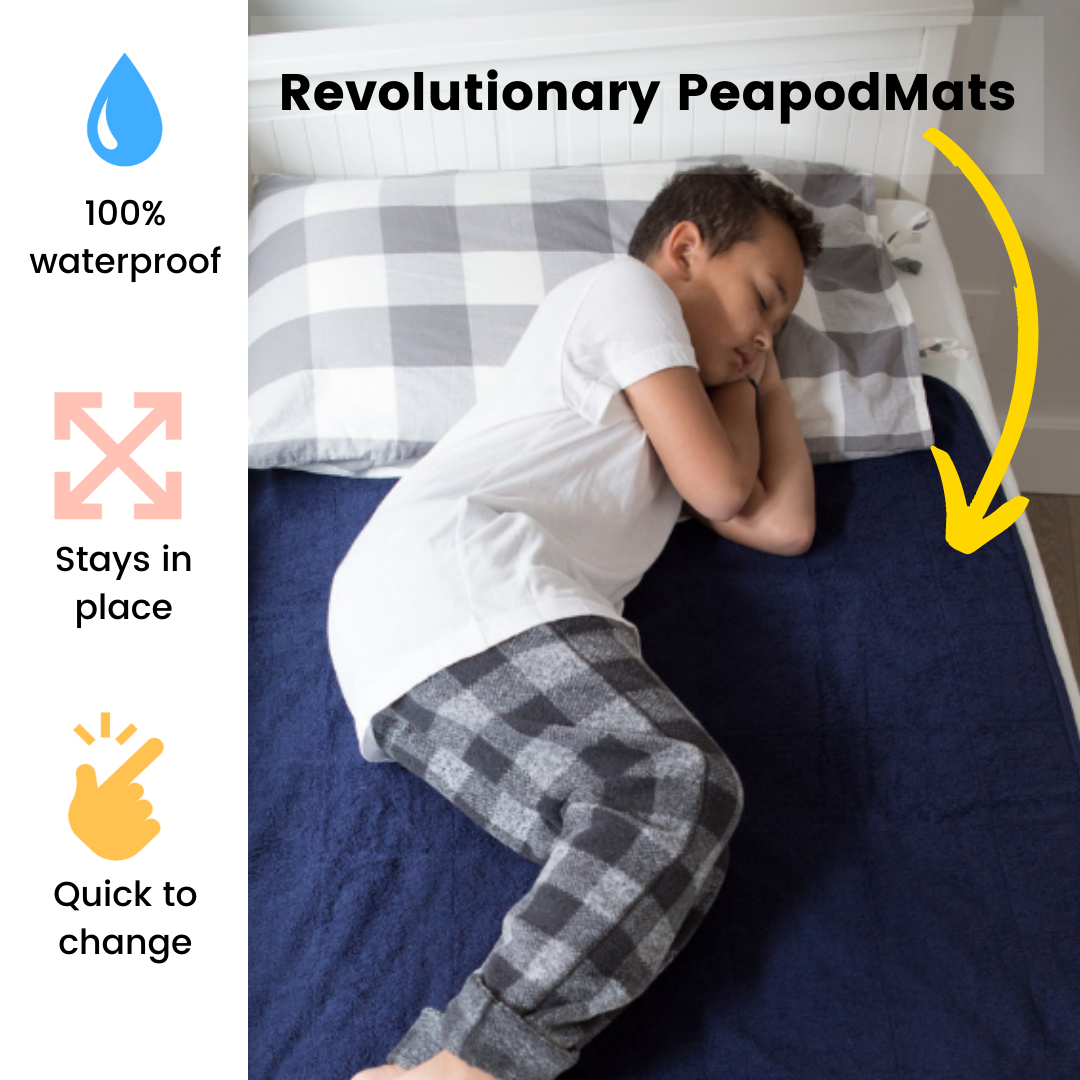 Did you know that bedwetting and constipation are two medical conditions that are often related? In this article, we will explore the link between bedwetting and constipation, how they are connected and how they can be treated.
Bedwetting, or nocturnal enuresis, is a common condition that affects many children. It is defined as the involuntary discharge of urine during sleep, usually at night. While the causes of bedwetting cannot always be identified, the first step your GP will usually want to do is to make sure your child doesn't have a urinary tract infection (UTI) and that they're not constipated.
Constipation, on the other hand, is a condition in which a person has difficulty passing stools or has infrequent bowel movements. It is a common problem in both adults and children and can be caused by a variety of factors, including (but not limited to) poor diet, lack of exercise, medication and simply just holding it in.
The connection between bedwetting and constipation lies in the location of the rectum and the bladder in the body. The rectum and bladder are located next to each other and when the rectum is full, it can put pressure on the bladder (also reducing its capacity). This pressure can cause the bladder to empty involuntarily, leading to bedwetting.
Moreover, chronic constipation can cause the muscles that control the bladder to weaken over time, making it more difficult for the child to hold urine and resulting in bedwetting.
Treating bedwetting and constipation requires a multifaceted approach. The first step is to address any underlying medical conditions that may be contributing to the problem. For constipation, this may involve drinking more water throughout the day and dietary changes, such as increasing fibre intake and taking laxatives to soften stools. For bedwetting, the use of bedwetting alarms or medication may be recommended by your GP. Oh, and don't forget to protect your mattress with waterproof bed mats!
In addition to medical interventions, behavioural and lifestyle changes can also be helpful. For example, you can encourage your child to use the bathroom regularly to avoid holding in urine or stool for extended periods of time. You can also encourage your child to sit on the toilet a little longer to ensure they empty fully and don't rush out. This could be often caused by the worry that if they don't hurry, they will miss out on fun with their friends/siblings. Reassure them that they're not missing anything and regular toilet breaks during play are perfectly normal!
As you can see, bedwetting and constipation are two conditions that are often related. Understanding the link between them can help work out effective treatment plans.
PeapodMats - chosen for you
Use left/right arrows to navigate the slideshow or swipe left/right if using a mobile device