The Advantages of Using a Breathable Mattress Protector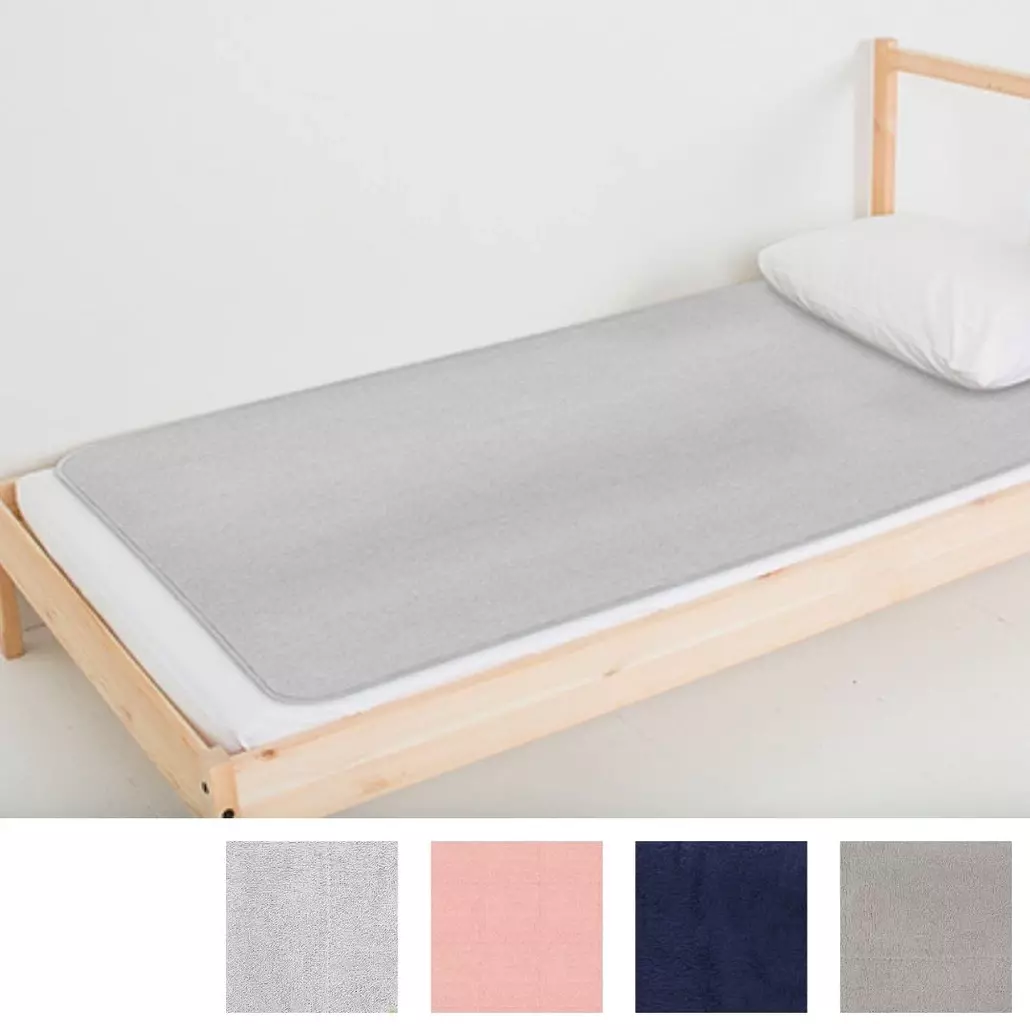 When it comes to investing in a mattress protector, there are plenty of options to choose from. However, a breathable mattress protector is one of the best choices you can make. In this article, we'll explore the many advantages of using a breathable mattress protector and why it's worth considering for your bedding needs.
1. Better airflow
One of the biggest advantages of a breathable mattress protector is that it promotes better airflow. Traditional waterproof mattress protectors can trap heat and moisture, creating an uncomfortable sleep environment. Breathable protectors, on the other hand, allow for better air circulation, reducing the build-up of heat and moisture.
2. Protection without sacrificing comfort
Breathable mattress protectors offer protection from spills, stains and allergens, but without sacrificing comfort. The soft, breathable fabric is gentle on the skin, allowing for a comfortable and restful night's sleep.
3. Reduces allergies and asthma symptoms
For individuals with allergies or asthma, a breathable mattress protector can be a game-changer. These protectors are designed to repel common allergens such as dust mites, pollen and pet dander, reducing symptoms and promoting better respiratory health.
4. Prolongs the Life of Your Mattress!
Investing in a high-quality mattress is a big financial commitment and a breathable mattress protector can help protect that investment. By acting as a barrier against spills and stains, a mattress protector can help prolong the life of your mattress, saving you money in the long run.
5. Easy to clean and maintain
Breathable mattress protectors are typically easy to clean and maintain. Most are machine washable and can be quickly dried, making it easy to keep your bedding clean and fresh.
6. Versatility in size and styles
Breathable mattress protectors come in a variety of sizes, materials and styles, making them a versatile choice for any bedroom. Whether you have a traditional mattress or a more specialized one, there is likely a breathable mattress protector that can accommodate your needs.
A breathable mattress protector is a smart investment for anyone looking to protect their bedding while promoting a comfortable and healthy sleep environment. By reducing allergens, prolonging the life of your mattress and offering versatility and ease of maintenance, a breathable mattress protector is a must-have for any bedroom.
P.S. Have you ever heard of PeapodMats?
These innovative breathable bed mats are 100% waterproof and don't require any straps to stay in place throughout the night. They're perfect for a variety of uses, such as bedwetting, potty training, incontinence, and leaky nappies.
What sets PeapodMats apart from other bed mats is their unique design. They sit on top of the bedsheet and remain in place all night long, so you don't have to worry about them slipping or moving around. When it's time to change the mat, it's quick and easy! PeapodMats are also eco-friendly and cost-effective.
Unlike other waterproof bed mats, PeapodMats are breathable, so you won't have to worry about extra sweating. They also don't rustle, ensuring a peaceful and uninterrupted night's sleep.
Overall, PeapodMats are an excellent investment for anyone looking for a reliable and comfortable bed mat solution. Whether you're dealing with bedwetting, potty training, incontinence or leaky nappies, PeapodMats have got you covered.
PeapodMats - chosen for you
CHECK OUT OUR MOST POPULAR CONTENT
Use left/right arrows to navigate the slideshow or swipe left/right if using a mobile device