Meet Tracy - Mum of Ailie and Amelia ❤️ She's been our Brand Ambassador since October 2020 and you can follow their adventures on @tracylm85.
Want to get to know Tracy better? We had a little chat with her and here's what she told us:
What do you do to make sure your child is comfortable overnight?
Tracy: I use Ailie's PeapodMat to make sure she's comfy overnight. It gives us both confidence that if she has an accident during the night, the rest of her bed is dry. So it's just a quick change of pyjamas, take the mat off and we can both get back to sleep.

Do you have any toilet training tips?
Tracy: We tried toilet training with Ailie a couple of times but felt she wasn't ready and stopped as it was upsetting her. After a month or so she asked to use the potty herself and went unprompted from then on. So I would say follow their lead and they'll let you know when they are ready. Don't rush or stress and there's no harm in having a break and trying again at a later date. For nighttime, again, follow their lead. It may take longer than day training, just take it slowly.
What's your bedtime routine?
Tracy: Our bedtime routine normally starts with a bath, the girls' pyjamas are on the radiator so they're warm when they put them on. Ailie picks a couple of stories to read and then listens to her tonies box. We also still use white noise for both girls because it drowns out the noise and they don't wake each other if one of them wakes up.
What has surprised you most about being a parenting blogger/influencer?
Tracy: The thing that has surprised me most is the support network and genuine connections with other mums. Especially with things the way they are, being a stay at home mum can be quite lonely and isolating so it's nice to have an extra support network that you can rely on.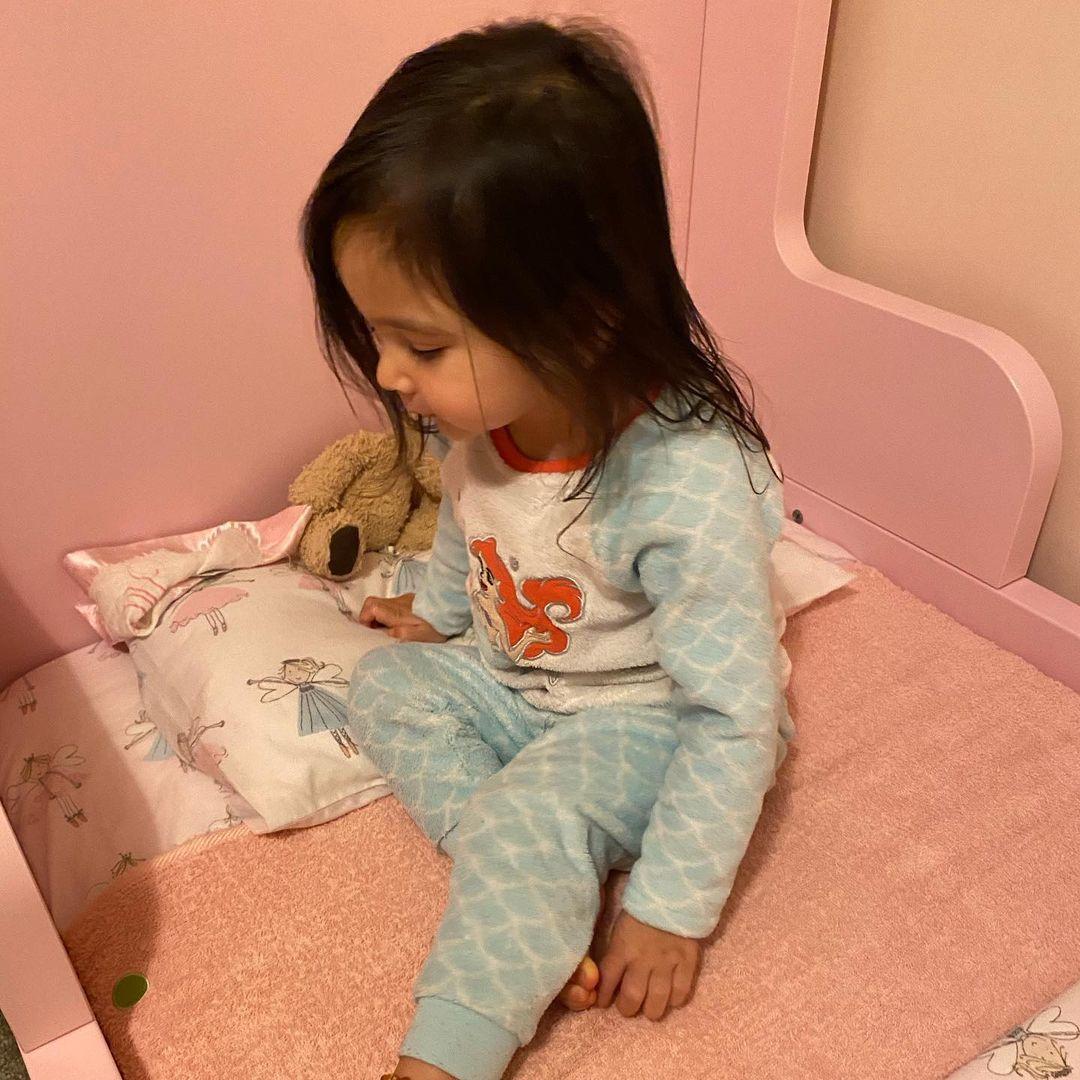 What Tracy thinks of PeapodMats:
"We've been using it for about a week now and it's so easy! If Ailie has an accident I don't need to strip the whole bed, just take the mat off and wash. It dries quickly so it's ready for bedtime the following night."
⭐⭐⭐⭐⭐
Use left/right arrows to navigate the slideshow or swipe left/right if using a mobile device