Rachel is behind a great blog about lifestyle, parenting and beauty: U Me And The Kids. You will find lots of money-saving and travel tips on there - worth having a browse!
 Rachel joined our Brand Ambassadors Team in October 2020 and has been testing PeapodMat with her daughter ever since!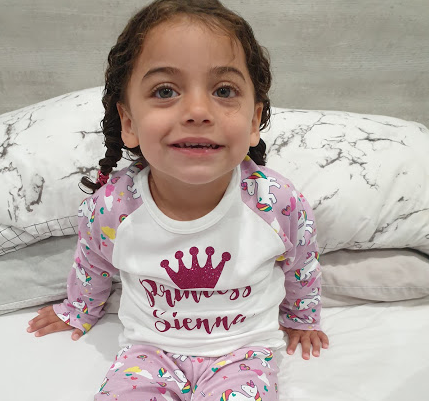 "As a parent, you really do not need any extra tasks on top of all the other 100 jobs a day being a parent includes. I was happy to try anything to relieve the endless washing of bedding and changing sheets at 3 am and then my saviour in a box arrived… the PeapodMat.

The PeapodMat lies on top of the bedsheet and stays in place all night long and can be washed in the washing machine and tumble dried too so all ready for the next night. My daughter loves how super soft it feels and is reliable, absorbent, 100% leak-proof, and in 3 months has never let me down. I no longer have to clean all the sheets and duvet cover, just this one mat.
Since using this mat I have discovered how versatile it is as it's perfect for bedwetting, leaky nappies, toilet training, incontinence, co-sleeping, night-time nursing, nappy-free time, travel, post-surgery, and many more. It's great for when little ones have accidents with sickness bugs or even something as simple as spilling a drink on the bed.
As a blogger, and a mother, I try many new products, and hand on heart I can honestly say I don't know how I have lived without my PeapodMat!"
Read Rachel's full blog post here. ❤️
Use left/right arrows to navigate the slideshow or swipe left/right if using a mobile device