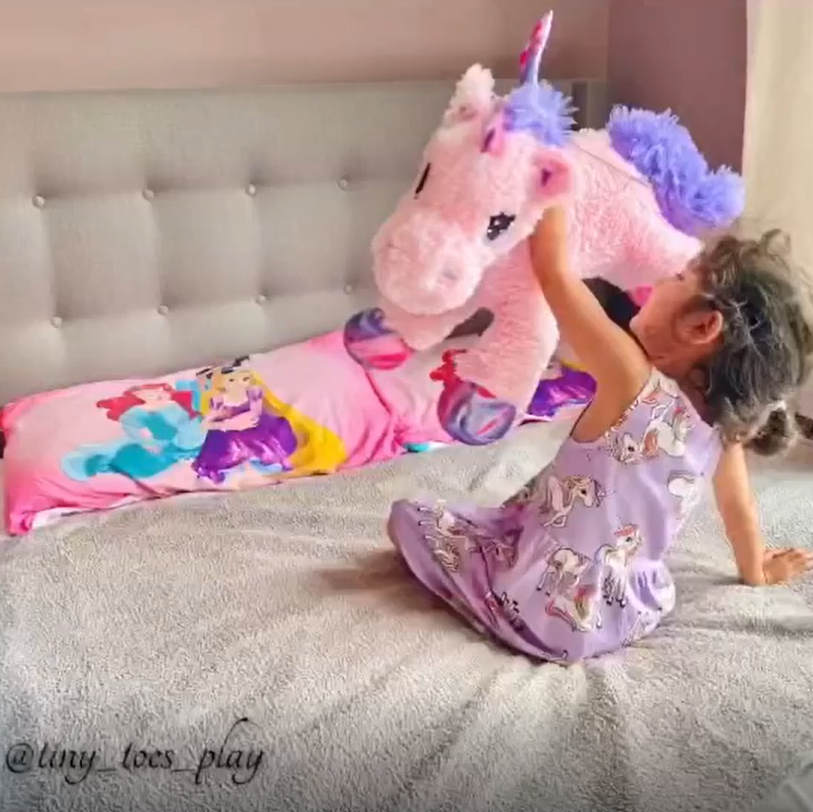 Meet Selina: a mummy to 3-year-old Isha and baby Krish. If you're looking for amazing play hacks and ideas, you NEED to check out Selina's Instagram page: @tiny_toes_play
Selina has recently embarked on a night-time potty training with Isha and PeapodMats will surely save her sanity throughout! Good luck, Isha and Selina 💖
Selina's PeapodMats Review
"We've been using our PeapodMat for about a month now and it's been our little night angel! It's comfy to sleep on, any changes have been so effortless and it's completely waterproof! It's been really easy to wash with the regular load too.
Key features:
- Discreet bedding protection for all ages
- Lies on top of the bedsheet & stays in place all night long
- Quick and easy to change
- Easy to wash and tumble dryer friendly
- Reliable, absorbent, 100% leak-proof
- Cosy, soft, no rustling sounds
- Breathable - no extra sweating!
- Eco-friendly and cost-effective
- Delivered in a discreet packaging
Perfect for: incontinence, bedwetting, leaky nappies, toilet training, co-sleeping, night-time nursing, post-surgery and more!"
PeapodMats - chosen for you
Use left/right arrows to navigate the slideshow or swipe left/right if using a mobile device