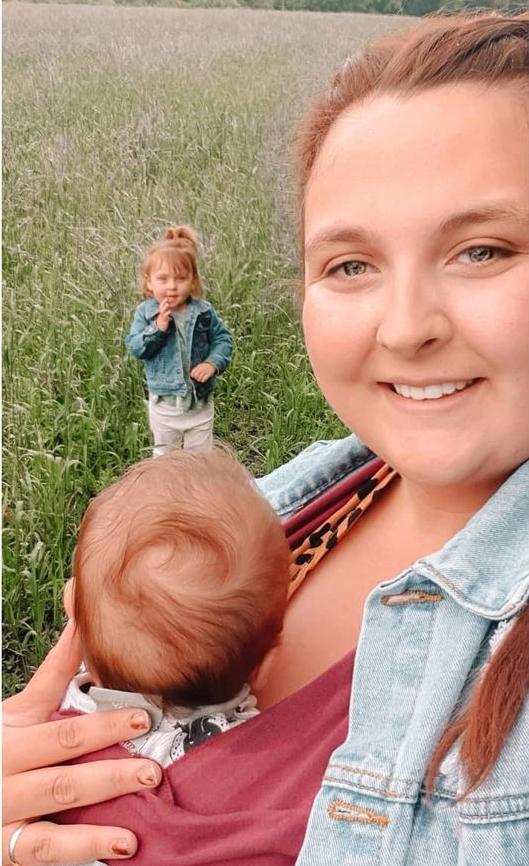 Have you ever wondered what it's like to have 2 kids under 2 years old? Meet Liana and her lovely family over at @_thedeedfamily_! Liana's Instagram page is full of inspiring posts on motherhood, self-confidence, highs and lows of breastfeeding and, of course, her two cute children: Pippa and baby Tobias ❤️
Liana has been our Brand Ambassador since January 2021 and here's her PeapodMats review:
"As many mums may know, 𝐩𝐨𝐭𝐭𝐲 𝐭𝐫𝐚𝐢𝐧𝐢𝐧𝐠 𝐚𝐜𝐜𝐢𝐝𝐞𝐧𝐭𝐬 𝐰𝐢𝐥𝐥 𝐡𝐚𝐩𝐩𝐞𝐧. The PeapodMat is here to give you 𝐩𝐞𝐚𝐜𝐞 𝐨𝐟 𝐦𝐢𝐧𝐝. We use the mat on the sofa, floor and in both mine and Pippa's bed. 🛌

PeapodMat grips to any fabric surfaces, so if your little one 𝐰𝐢𝐠𝐠𝐥𝐞𝐬 𝐚𝐫𝐨𝐮𝐧𝐝 you won't need to worry about the mat moving out of place. We have tested it out with a full cup of water and the underside was still bone dry! 𝐓𝐡𝐢𝐬 𝐢𝐬 𝟏𝟎𝟎% 𝐚 𝐦𝐮𝐬𝐭-𝐡𝐚𝐯𝐞 𝐟𝐨𝐫 𝐩𝐨𝐭𝐭𝐲 𝐚𝐧𝐝 𝐧𝐢𝐠𝐡𝐭 𝐭𝐫𝐚𝐢𝐧𝐢𝐧𝐠!"
Use left/right arrows to navigate the slideshow or swipe left/right if using a mobile device