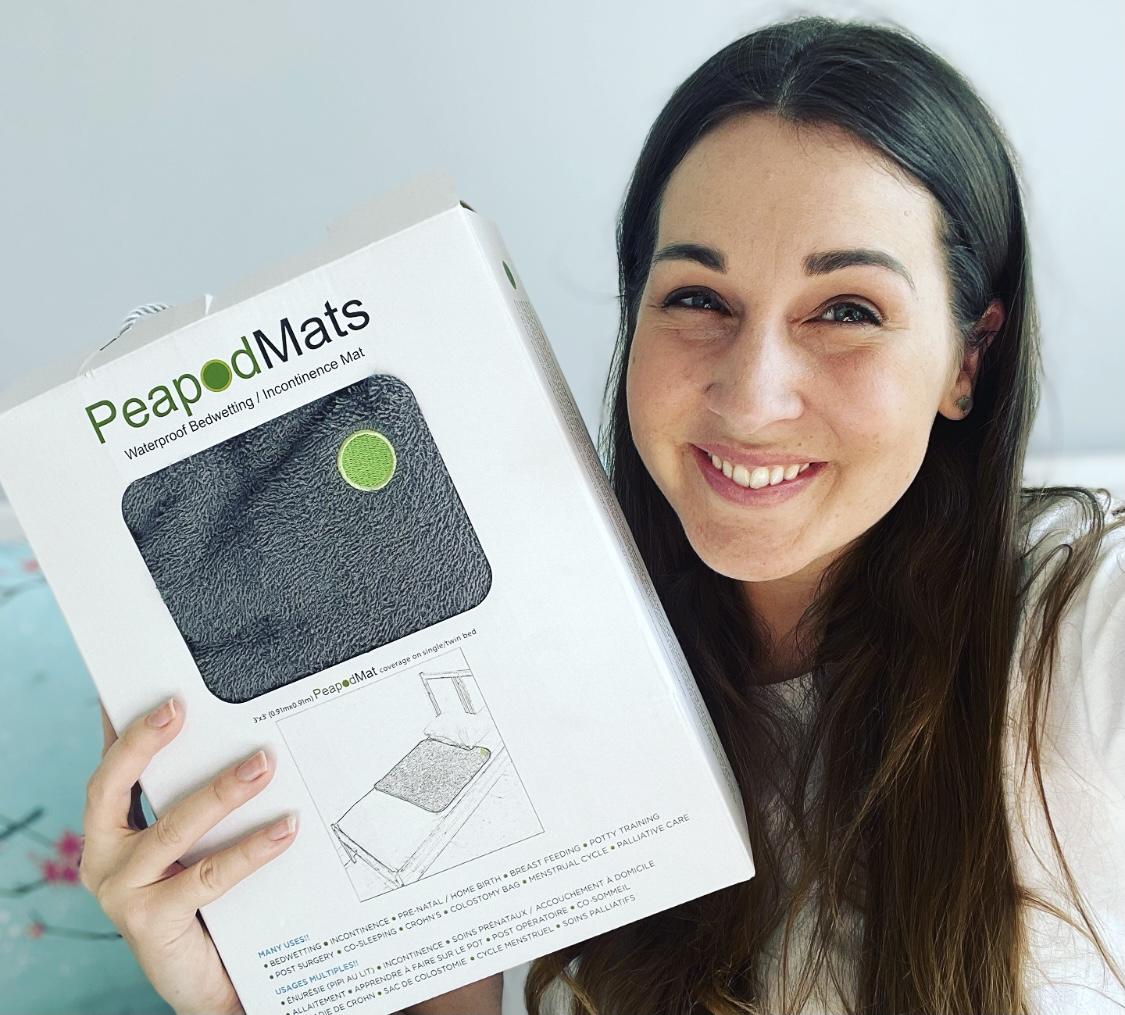 Meet Becky: a wonderful first-time mum to a lovely two-year-old girl ❤️ Becky is the founder of @totstogether: a fabulous online Facebook baby and toddler group where they sing, read and play together! If you haven't yet, make sure you visit Becky's page and you won't be disappointed!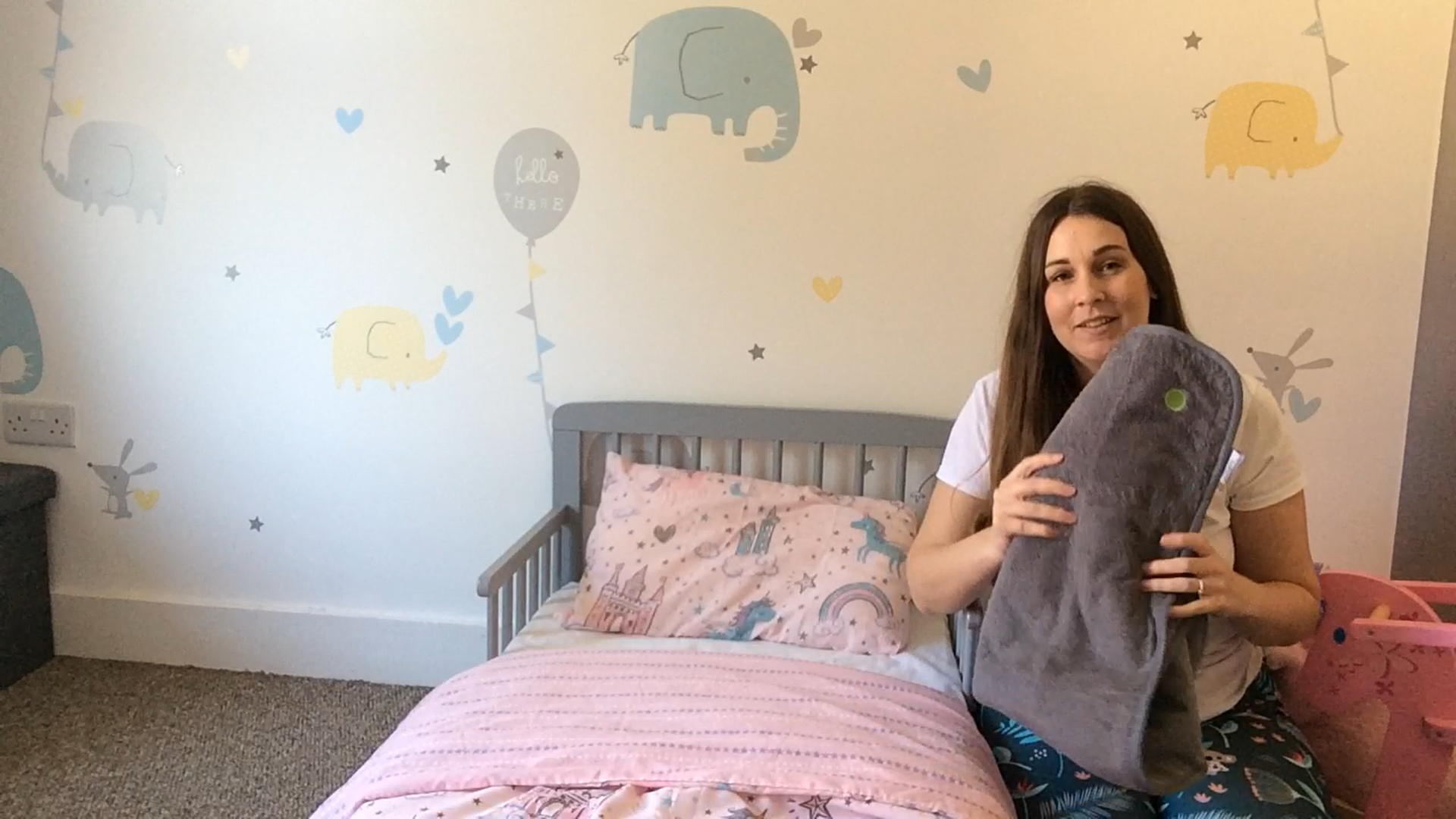 Becky joined our Brand Ambassador Team in March 2021. Here's what Becky thinks of PeapodMats: 

"My daughter is being nappy free quite a lot recently. So I put this on the sofa, over the cushions, whatever she sits on. It's got a really nice towelling material to sit on. She is more than happy to sit on that. If she does have any accidents, I'm not having to take all the cushions off my sofa and put them all into the wash. Absolute game-changer.
I just absolutely love it. If you're thinking about potty training and are looking at some kind of environmental alternative to your little one having some nappy free time without leaks, definitely take a little look at PeapodMats."
Use left/right arrows to navigate the slideshow or swipe left/right if using a mobile device