Incontinence in Cats: Causes, Symptoms and Treatment Options
Causes of incontinence in cats:
Incontinence in cats can have various causes, including:
Urinary tract infections (UTI). UTIs are a common cause of incontinence in cats. The irritation and inflammation of the urinary tract can make it challenging for cats to control their bladder.

Feline lower urinary tract disease (FLUTD). FLUTD is a general term that refers to a group of disorders that affect the urinary system in cats. Cats with FLUTD can experience incontinence due to bladder inflammation or blockages.

Neurological disorders. In some cases, incontinence in cats may be caused by neurological problems that affect the nerves that control the bladder and bowel movements.

Age. As cats age, their bladder and bowel muscles can weaken, making it challenging for them to control their excretions.

Constipation in cats. Constipation can also cause incontinence in cats as full bowel can press on the bladder.
Symptoms of incontinence in cats:
The most evident symptom of incontinence in cats is the loss of control over bladder or bowel movements. Other symptoms may include:
Frequent urination. Cats with incontinence may need to urinate more frequently than usual.

Cat peeing outside the litter box. In some cases, cats with incontinence may start urinating outside the litter box, indicating that they are having difficulty controlling their bladder.

Straining to urinate. Cats with incontinence may have difficulty urinating or defecating, which can result in straining or discomfort.

Licking the genital area. Cats with incontinence may lick their genital area more frequently due to irritation or discomfort.
Treatment options for cats with incontinence:
Treatment for incontinence in cats depends on the underlying cause of the condition. Here are some of the treatment options available:
Medications. This can help to control incontinence in cats by strengthening the muscles that control the bladder or by decreasing inflammation in the urinary tract.

Surgery. In severe cases, surgery may be necessary to correct the underlying cause of incontinence. This may involve removing a tumour that is pressing on the bladder or repairing a congenital defect.

Dietary changes. In some cases, dietary changes can help to manage incontinence in cats. For example, increasing water intake can help to flush out the urinary system and reduce the risk of UTIs.

Litter box modifications. Modifying the litter box can help to manage incontinence in cats. For example, using a larger box with lower sides can make it easier for cats to access the litter box.
5. Incontinence products. Incontinence products, such as cat nappies, can help to manage accidents easier. Pet owners love 100% waterproof bed mats - PeapodMats as they stay in place on carpets, armchairs and sofas. (review + photo)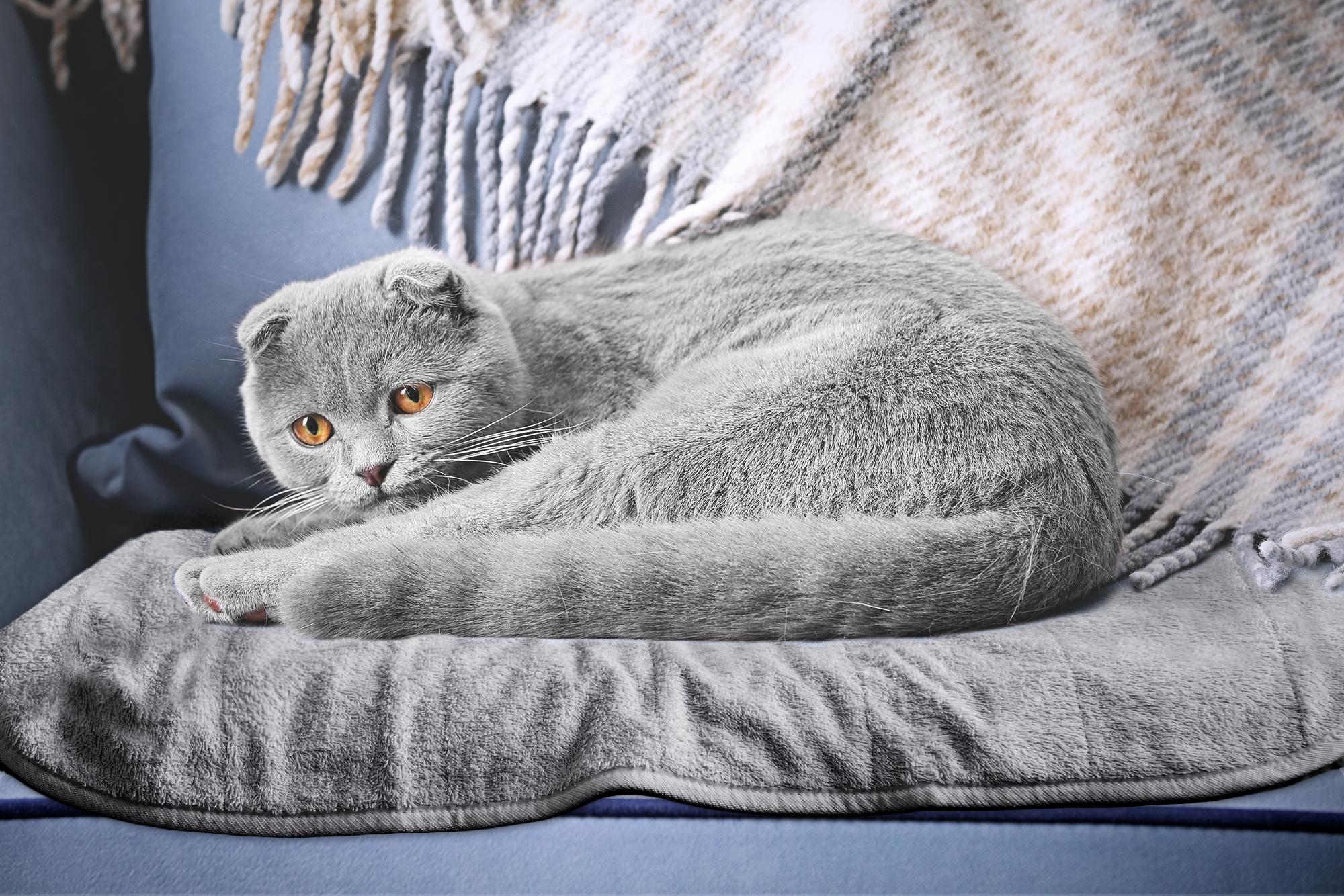 Zipify Pages is an ecommerce landing page and sales funnel builder that seamlessly integrates with your Shopify landing pages and sales funnels is as easy as just a few clicks. After selecting a template, it's easy to customize it to fit your store by using our drag-and-drop editor. You can choose from our collection of conversion elements, or blocks as we like to call them like featured products, countdown timers, social proof sections and more.
We're always making new blocks to benefit users of Zipify Pages
Your page will look great on any device, it's 100% mobile responsive and all your data is under one domain so tracking leads and sales and Facebook is easy and simple and accurate.
PeapodMats - chosen for you
Use left/right arrows to navigate the slideshow or swipe left/right if using a mobile device